Welcome!
You have found the home of Politti Ashcraft ~ American Tribal Style® Bellydance in the Inland Empire!
Politti offers weekly American Tribal Style® (ATS®) Bellydance Classes in the heart of Downtown Riverside, CA and professional ATS® Bellydance performances in and around Southern California and (sometimes) beyond...
HAPPY SPRING!!

Politti has settled her weekly ATS® Bellydance classes into their new home at Anam Cara Yoga Studio. It is a beautiful space with a lovely welcoming vibe, just waiting for you to come to class and dance your heart out!
Politti's weekly class schedule at a glance:
Level 1 ~ Tuesday eves 7:30-8:30pm
Level 2 ~ Friday eves 6:30-7:30pm
Level 3 ~ Friday eves 7:30-8:30pm
For more class info, click HERE.
Politti is grateful for all of her students: Past, Present & Future ~ Thank you all for your love and support!

See you in class!

Upcoming Performances:
May 7, 2017 ~ Ruby Red performs their ATS® Bellydance magic at the ALL-VEGAN and totally AWESOME Herbivore Festival at Crafton Hills College! Performance time 2pm on the performance patio... Politti will also be vending her Politti Kitty Powders & Mists as well as her Glitter-Flower Hair-Clips ~ Yucaipa, CA
June 17, 2017 ~ Politti will be a guest dancer with the Torso Collective performing at The 2nd Annual Veggie Connection Event - Performance time TBA ~ Rancho Cucamonga, CA
Read & Write Reviews for "Classes with Politti Ashcraft" on Yelp!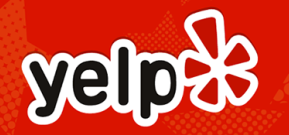 (Site updated 3/28/17)